Top Story
Big Compute 20: Tackling the Big Issues for a Better Future
March 2, 2020
HPC service provider Rescale and partners host conference on use of high performance computing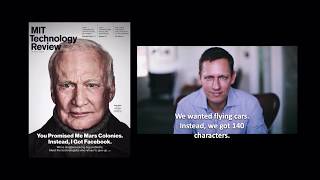 DE Video News Roundup for 2020 March 13
March 11, 2020
Tradeshows cancelled due to Corona virus outbreak, Big Compute 20 tackles big issues, GPU report published, more
Big Compute 20: Tackling the Big Issues for a Better Future
March 2, 2020
HPC service provider Rescale and partners host conference on use of high performance computing
Convergent Science Inc
January 1, 2018
CONVERGE is a multipurpose computational fluid dynamics (CFD) code with innovative features including a fully coupled automated mesh created at runtime and Adaptive Mesh Refinement (AMR).
Removing the Meshing Bottleneck
October 1, 2017
The common goal for meshing is to get accurate results fast enough to streamline the engineering process.
Ford Uses CONVERGE CFD
October 24, 2016
Engineers used the software to develop the EcoBlue diesel engine.
CONVERGE Version 2.3.14 Now Available
August 8, 2016
This release now includes ECFM3Z and TKI models.
MachineWorks Partners with Convergent Science
April 25, 2016
The companies will work to enhance automated mesh cleaning capabilities.
The Sky is the Limit for Cloud Computing
September 1, 2015
Who knew there were so many options for cloud-computing enabled simulation?
Convergent Science Announces Keynoters for CONVERGE Conference
August 5, 2015
The presenters are from Cummins, Caterpillar and General Motors.
Expanding the Search for CFD Solutions
July 1, 2015
User-focused fluid simulation software comes in many shapes and sizes.
Powering CFD Simulation
July 1, 2015
ECR Engines uses CONVERGE CFD for effective and faster analysis of valvetrain engine parts.
Simulation Helps Look into the Flames
February 1, 2015
Pinnacle Engines uses an on-demand computing infrastructure to simulate opposed-piston engines.
Sponsored Content
Optimization Leader: Convergent Science Inc.
December 1, 2014
Never make a mesh again.
Sponsored Content
Simulation Interactively Explores Internal Combustion Engine
October 31, 2014
The Interactive Exploration of High Fidelity ICE Simulations on-demand webinar is a joint presentation of Intelligent Light and Convergent Science.
Latest News
PTC Advances Closed Loop PLM
Acquisition of ServiceMax keyed to integration of asset and field service management capabilities to extend digital thread.
Hexagon Debuts System-Level Modeling Solution
Using the software, teams can evaluate the performance and feasibility of new design concepts quickly to inform more efficient product...
Editor's Picks: November 25-December 1, 2022
One of the picks will be chosen as DE's Editor's Pick of the Week.
Taking a Page from Nature
GE Additive and Shell leveraged metal AM to rethink a large, complex conical part for an oxygen hydrogen micromixer.
All posts