Top Story
Stratasys Introduces Mid-Range 3D Printer 
February 13, 2020
The new J826 provides full-color PolyJet printing at a lower cost.
CoVent-19 Calls on Engineers to Design Ventilators
April 2, 2020
GrabCAD, StrataSys, Ximedica launch design challenge to address ventilator shortage
Stratasys Organizes 3D-Printed Protective Gear Drive to Fight COVID-19
March 30, 2020
Stratasys launches project to enlist 3D printer users to contribute to personal protective equipment production
Siemens Mobility Further Invests in Stratasys 3D Printing Solution
February 28, 2020
Two Stratasys Fortus 450mc 3D Printers mark the start of Siemens Mobility's 'Easy Sparovation Part' expansion to Russia, enabling rapid spare part production for 16 high-speed trains in operation.
Editor's Pick: Latest PolyJet 3D Printer Offers "Designed for Designers" Feature Set 
February 19, 2020
Stratasys J826 PolyJet 3D printer rounds out the company's line of line of full-color, multi-material photopolymer 3D printers as a model "designed for designers."
Stratasys Introduces Mid-Range 3D Printer 
February 13, 2020
The new J826 provides full-color PolyJet printing at a lower cost.
Editor's Picks: Feb. 6-12, 2020
February 13, 2020
One of the picks will be chosen as DE's Editor's Pick of the Week.
MakerBot Launches SKETCH Classroom for Educators and Students
February 5, 2020
The SKETCH Classroom incorporates MakerBot's complete education ecosystem.
Stratasys Appoints Yoav Zeif as New Chief Executive Officer
December 17, 2019
Executive leader chosen to drive strategy, go-to-market and growth acceleration.
New Software Targets AM Pain Points
December 13, 2019
As production-grade additive manufacturing gains ground, vendors roll out software to streamline processes and improve outcomes.
Jay Leno's Garage Gets 3D Printing Part Boost
December 9, 2019
The ability to churn out on-demand 3D custom parts helps keep classic cars on the road.
Stratasys Introduces Work Order Management Software
November 25, 2019
New GrabCAD Shop simplifies 3D printing workflow.
Editor's Picks: Nov. 14-20, 2019
November 25, 2019
One of the picks will be chosen as DE's Editor's Pick of the Week.
Stratasys to Help Keep Trains Running
November 22, 2019
Company's rail industry solution designed to meet requirements for passenger trains and light rail, with materials passing European Standard EN45545-2.
Finding the Sweet Spot in Metal 3D Printing
November 1, 2019
Engineers need to evaluate part complexity, design freedom and time-to-market considerations when making a business case for metal 3D printing.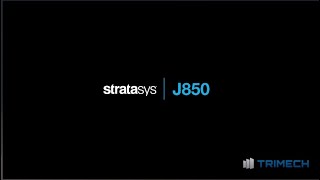 New 3D Printer Offers up to 500,000 Colors and Multiple Materials 
October 30, 2019
Stratasys J850 PolyJet 3D printer is designed for designers, with capacity to print at higher speeds.
Latest News
Digital Metal's New Software Upgrade Delivers Triple its Print Speed
This allows for significantly larger production volume per time unit while keeping the component quality, company says.
Campbell Hall 3D Prints Masks and Face Shields for Medical Community
School hopes to inspire others in education to join the movement.
Razorleaf Corporation Launches Manufacturing Suite for Aras Innovator Platform
Company extends PLM capabilities to automate processes for manufacturers.
ZVerse Announces Plans to Produce 20 Million Face Shields
Small digital manufacturing company pivots to support COVID-19 response.
All posts